Hedgehog - less is more
House as a filling station - energy plus house
House from a family of architectural concepts - Chybik + Kristof. An envelope of the house is designed in a passive house' standard. Operationally the house is designed as an energy plus one. 65-85% of the energy needed to run it is produced by itself. The "Less is more" approach of Hedgehog shows us a picture of nowadays. The house is designed as a social network. It allows all members of the house's internal network to be in constant contact if they want to. For this purpose, the rooms are connected via galleries, skylights, windows and other openings.

Area
170 m2

Architect
Chybik - Krištof

Disposition
5+kk

Documents preparation
6 weeks

Production time
4 weeks

Construction time
7 weeks

Growth time of wood used for this house
109 s

The same amount of CO2 used as growing rice of weight
17 679 kg

Operating cost of the house for one day is the same as one lunch costing
117 Kč

The same amount of CO2 used as driving Your car for
342 261 km

Operating cost of the house for one day is the same as ironing for
9:24 hod
Materials
Folded tin roofing
Folded tin roofing. Steel is stained to a shade - classic c and the manufacturer is Ruukki.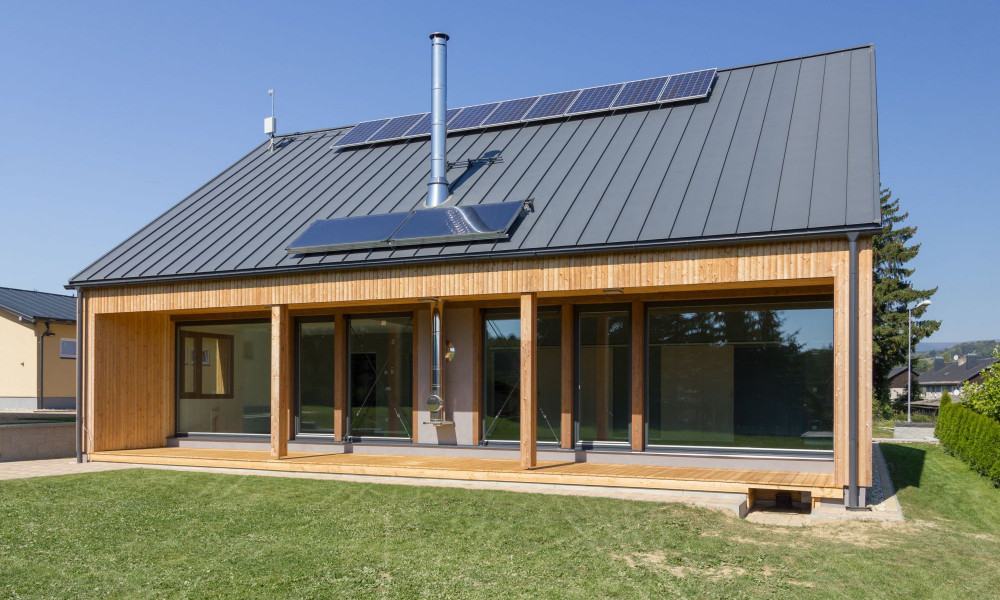 Timber facade - VESPER HOMES style
Vertical battens cladding of walls and a building envelope. The size, the type and the material of the cladding has been developed by our team for maintenance-free facades of VESPER HOMES.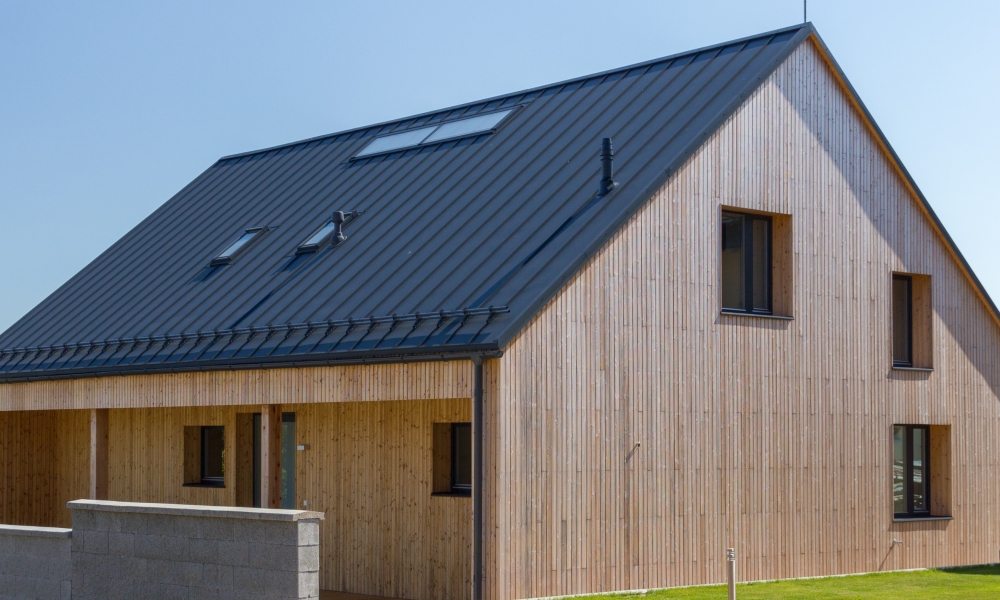 Wooden window
Triple-glazed wooden windows. The surface treatment, the type of wood and the profile is a matter of its function and detail mix.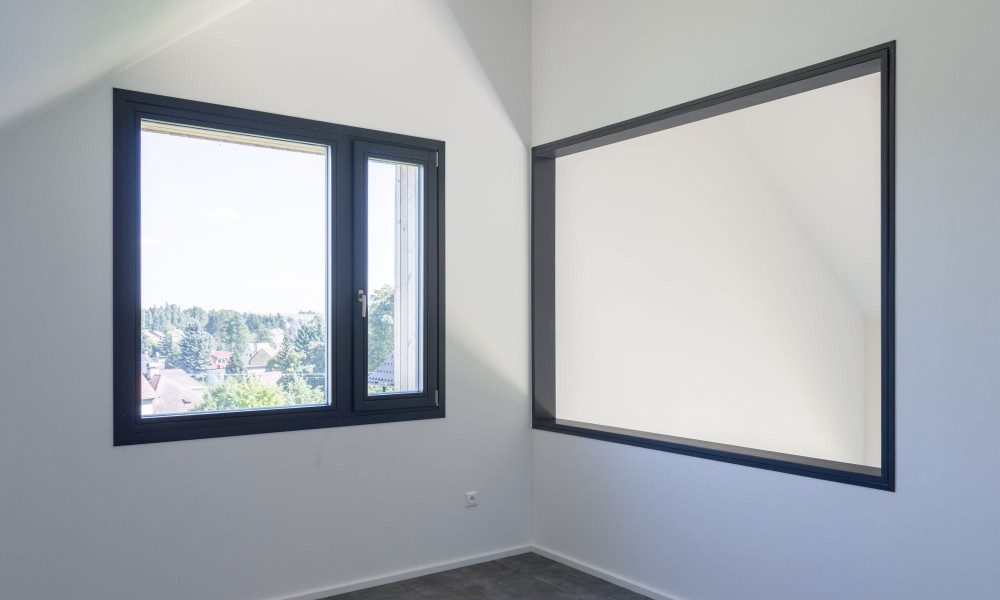 Akustone - accumulating soapstone fireplace
The soapstone fireplace has a great storage capacity and it's capable of giving very pleasant warmth off, up to 20 hours after its extinction. The performance of this fireplace is around 3 kW, which means that the fireplace is suitable for energy-efficient and passive houses.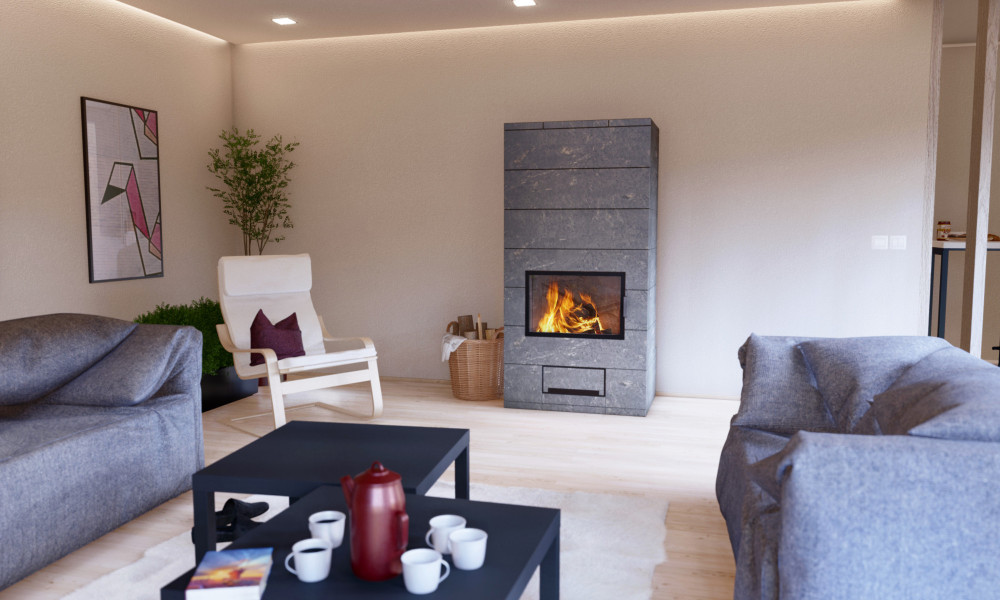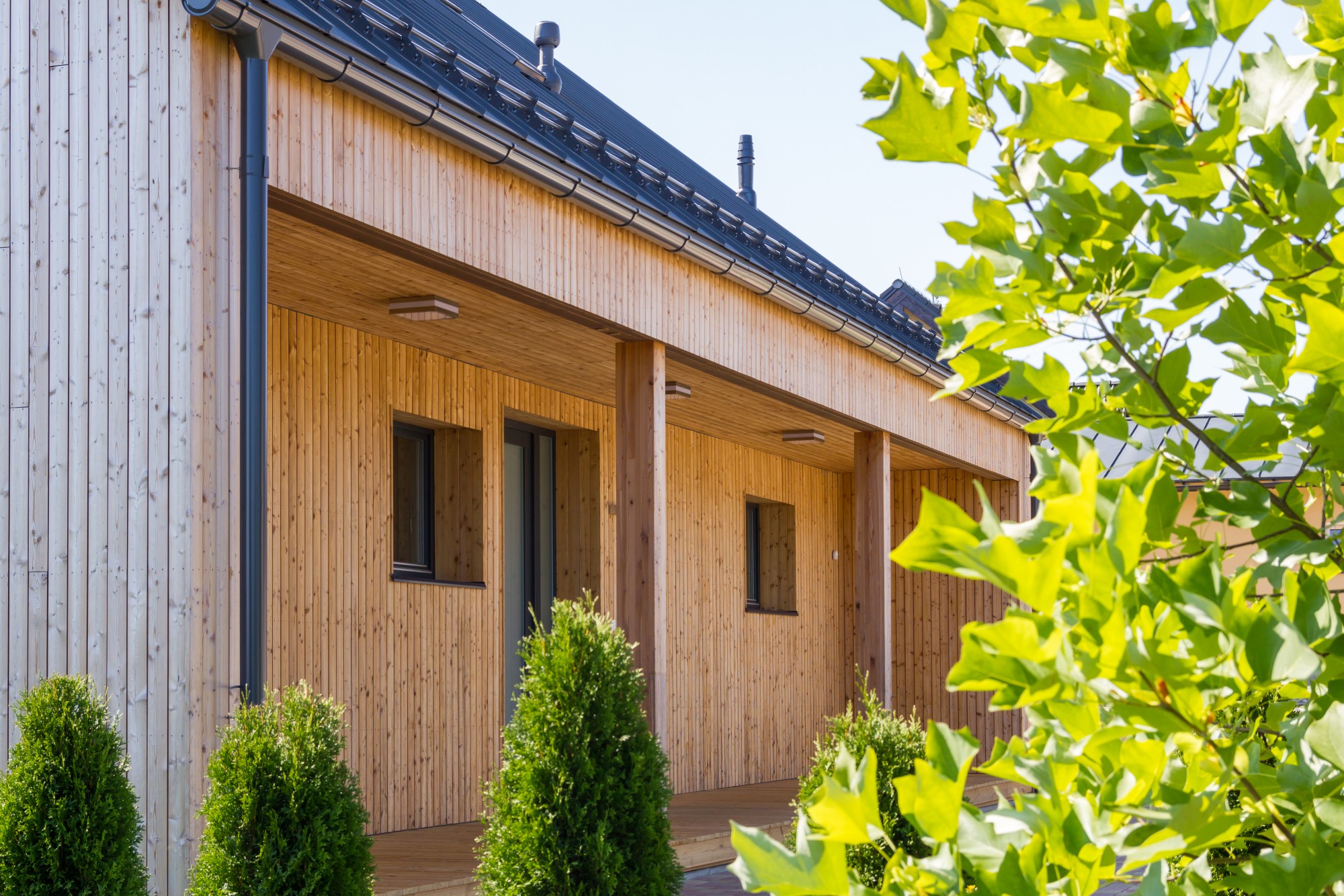 Download architectural concepts from VESPER HOMES
Let us send you the PDF file with conceptual houses from our architects by email.