Mercedes
It's a top star. House with a working title mercedes
"We master complexity!" Managing complex deliveries from an architecture to its implementation? That is our thing. The impossible becomes the starting line. It requires a helicopter view of the process and a thorough check up to the very last detail. It's hard work, but all muscle pain, exhaustion, and absolute fatigue will go away and change to euphoria at the finish line. Beautiful feeling for everyone involved. We made it. Succeeded. Bonus - this project will go through a sieve straight into the book "99 Houses".

Area
190 m2

Architect
LABOR 13

Disposition
6+kk

Documents preparation
10 weeks

Production time
6 weeks

Construction time
8 weeks

Growth time of wood used for this house
122 s

The same amount of CO2 used as growing rice of weight
19 759 kg

Operating cost of the house for one day is the same as one lunch costing
131 Kč

The same amount of CO2 used as driving Your car for
382 527 km

Operating cost of the house for one day is the same as ironing for
10:30 hod
Materials
Timber cladding - vertical
Vertical battens cladding of the walls and the building envelope. The size and the type of battens (boards) is based on client's and architect's requirements.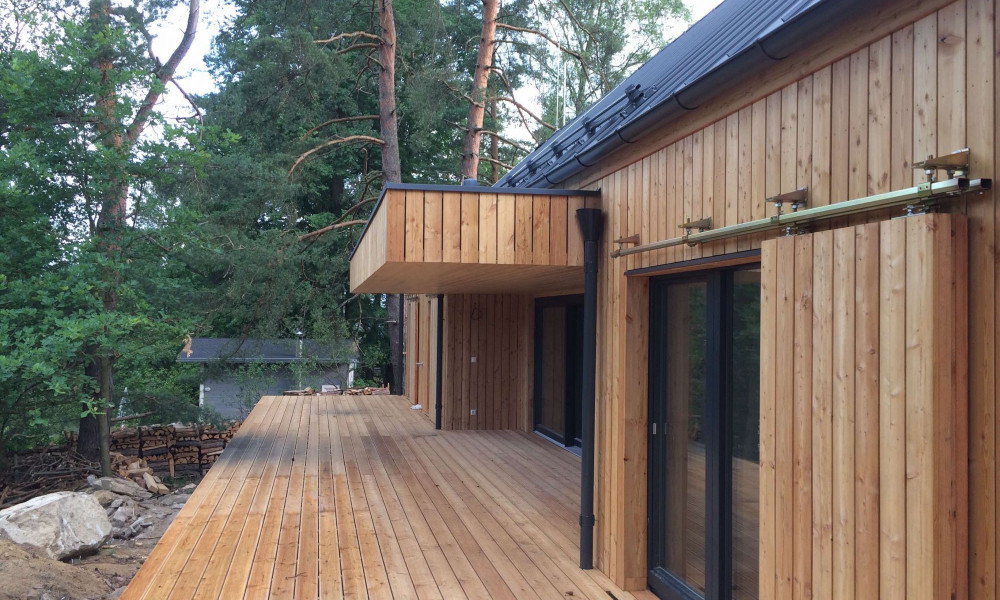 Folded aluminum tin roofing
Folded roofing. The material is aluminum in colour. The manufacturer is PREFA.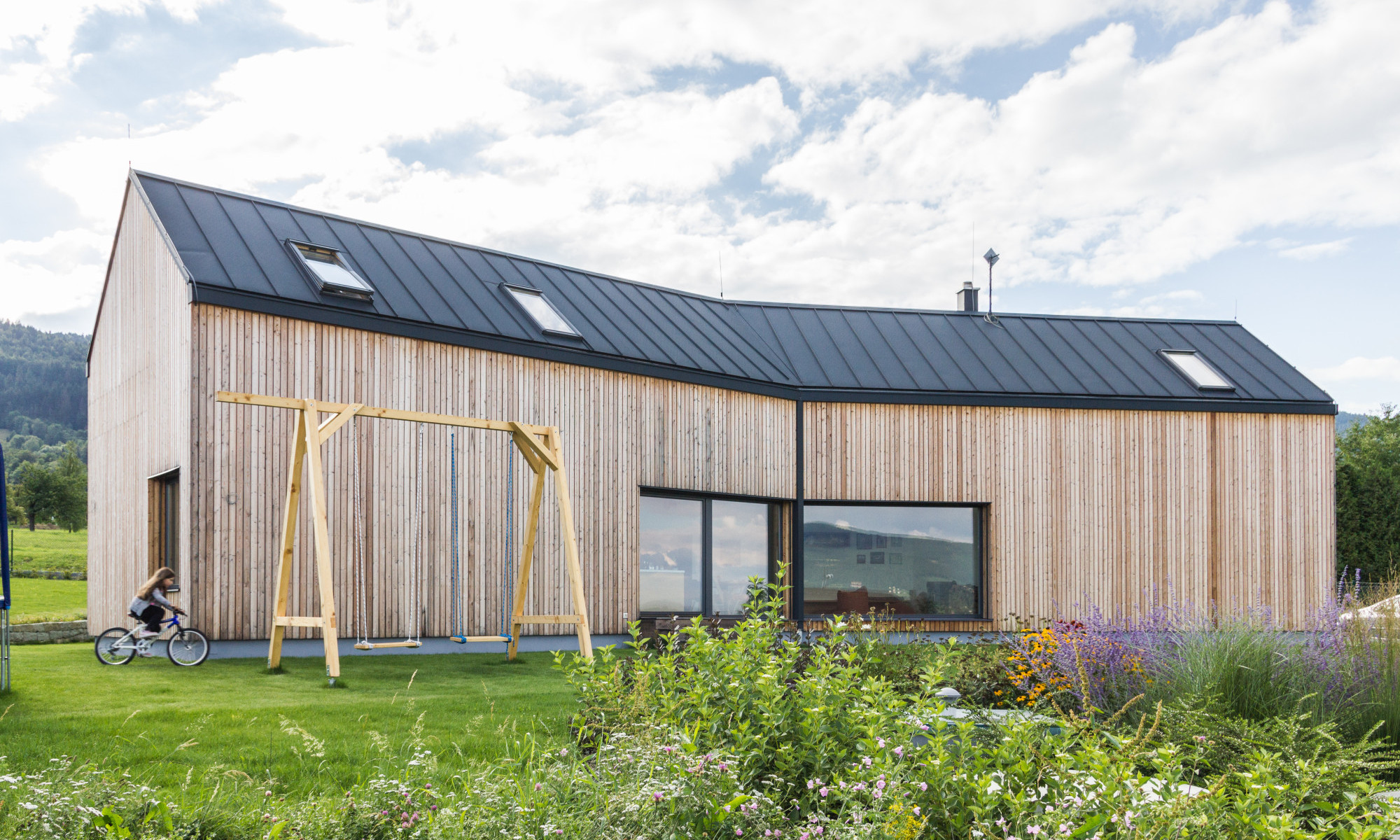 Wooden window
Triple-glazed wooden windows. The surface treatment, the type of wood and the profile is a matter of its function and detail mix.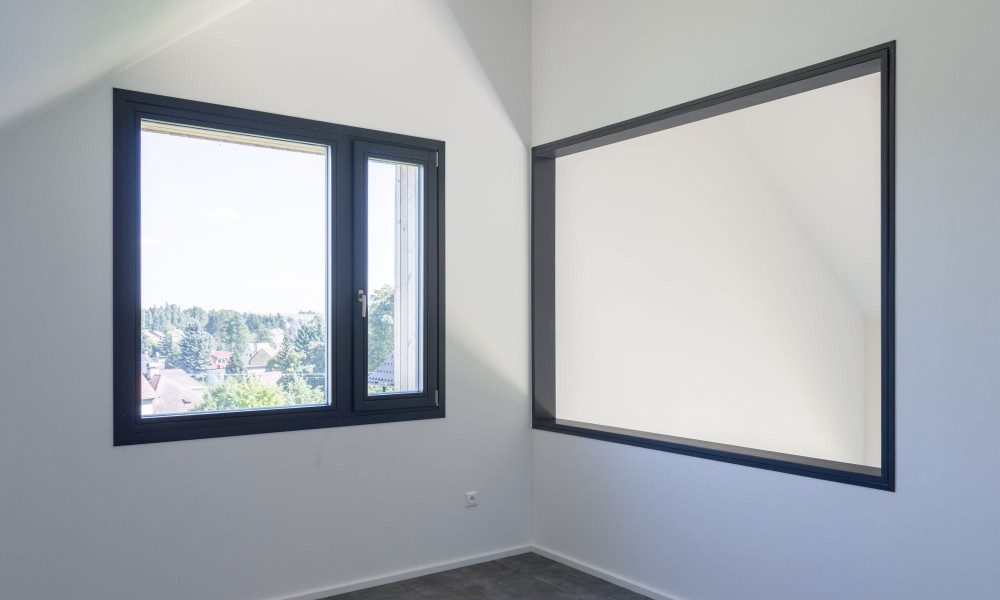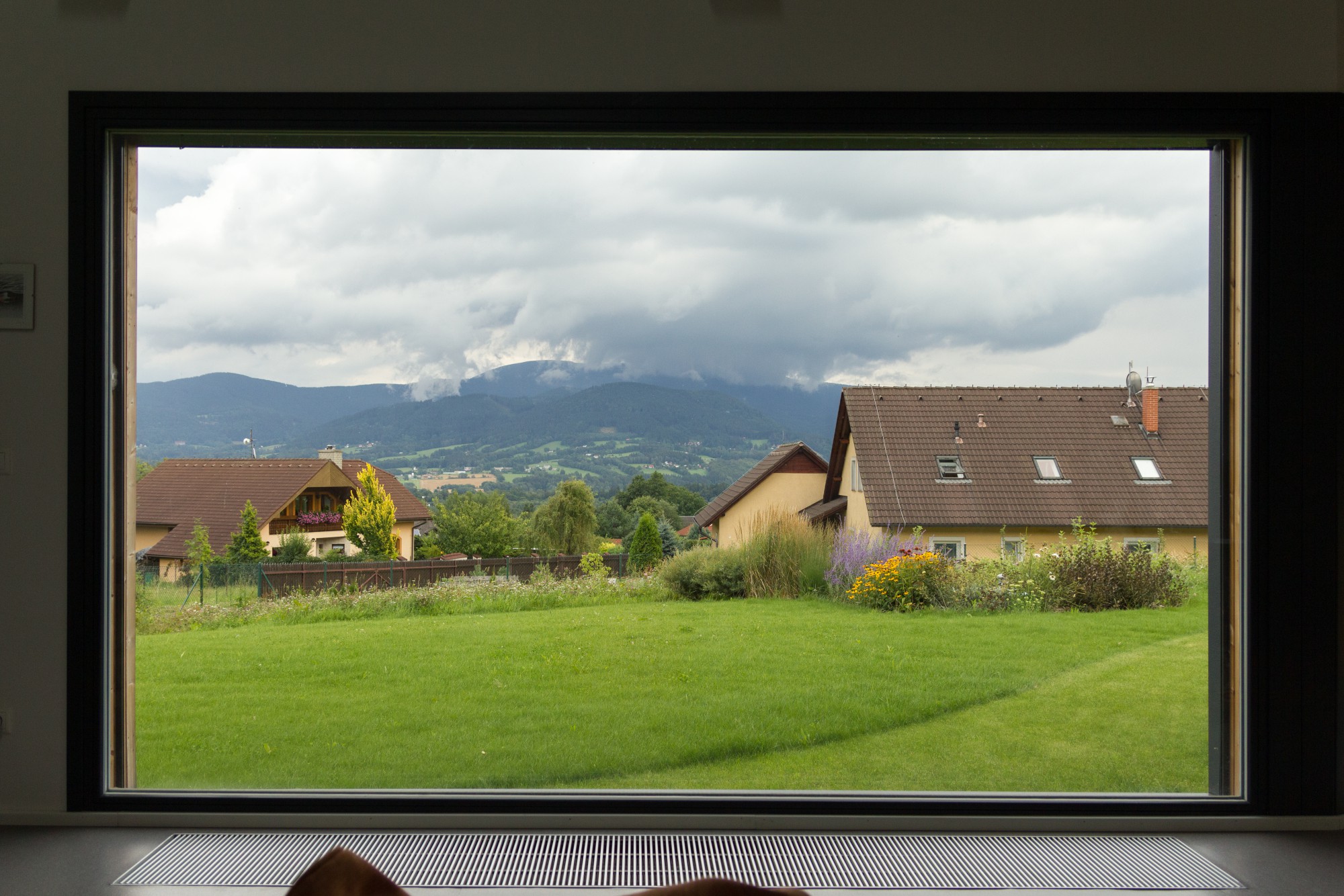 Download architectural concepts from VESPER HOMES
Let us send you the PDF file with conceptual houses from our architects by email.