Prokop
Genius Loci - Just like the house has been always standing here
You would spend ages looking for this hidden treasure on the outskirts of picturesque village. It looks like it's been always here. It replaced the old one, that was no longer suitable for use. A unique stuff was achieved with a help of the teamwork. To recreate "that feeling", which we all know so well, the feeling of coming back to your grandma's, the place of your summer holidays. The original bond was not only restored but what's even more, it got stronger. The mission Architecture - accomplished. Thanks for the opportunity.

Area
150 m2

Architect
ASGK Design s.r.o.

Disposition
4+kk

Documents preparation
12 weeks

Production time
6 weeks

Construction time
7 weeks

Growth time of wood used for this house
125 s

The same amount of CO2 used as growing rice of weight
20 811 kg

Operating cost of the house for one day is the same as one lunch costing
136 Kč

The same amount of CO2 used as driving Your car for
411 863 km

Operating cost of the house for one day is the same as ironing for
10:38 hod.
Materials
Interior timber battens cladding
An interior timber battens and boards cladding. A type of timber and a surface finish is selectable. It depends on ones expectations of the technical functions and nature with an aesthetic appearance taken into account.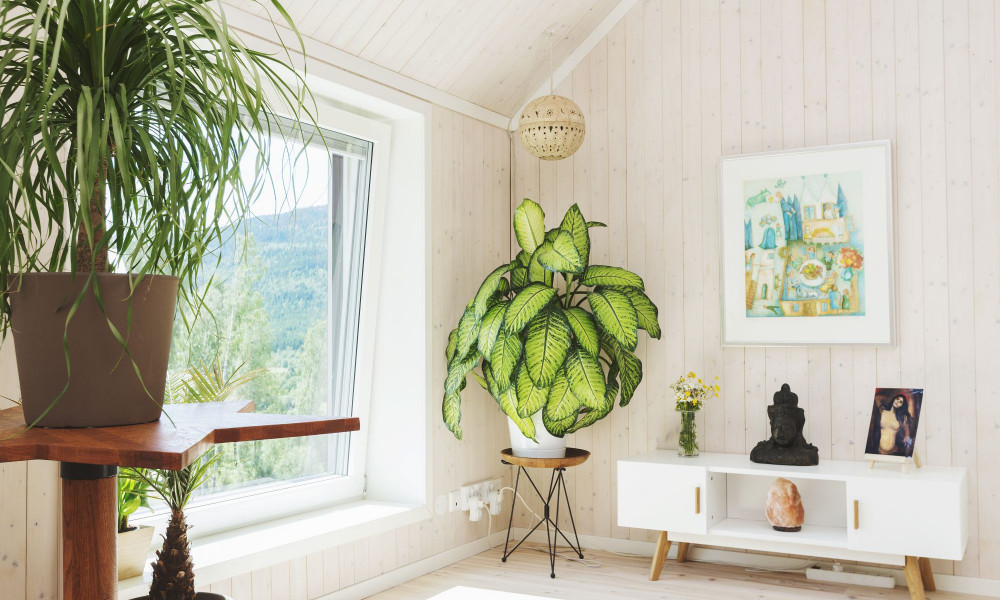 Timber cladding - vertical
Vertical battens cladding of the walls and the building envelope. The size and the type of battens (boards) is based on client's and architect's requirements.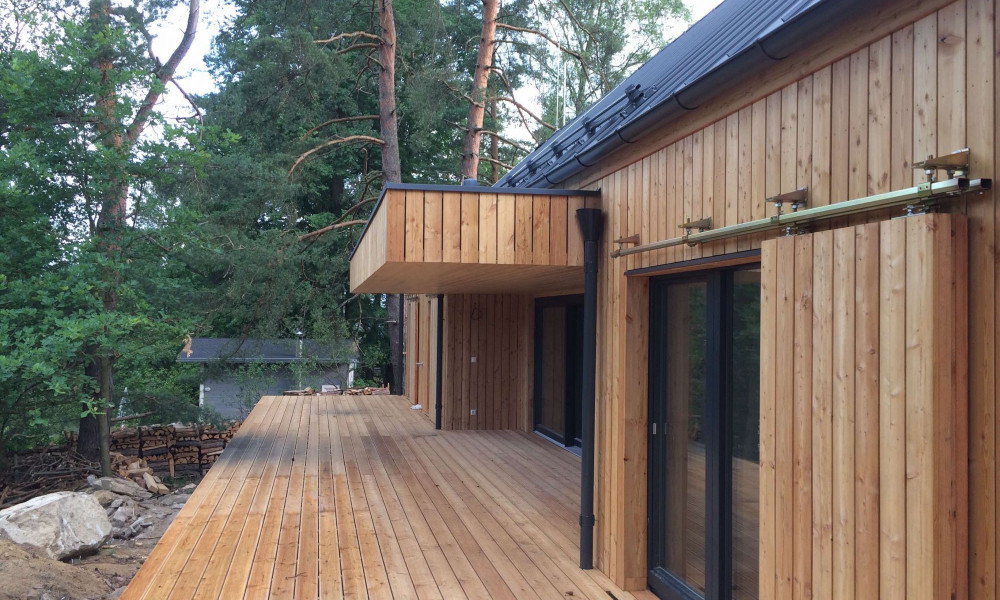 Folded aluminum tin roofing
Folded roofing. The material is aluminum in colour. The manufacturer is PREFA.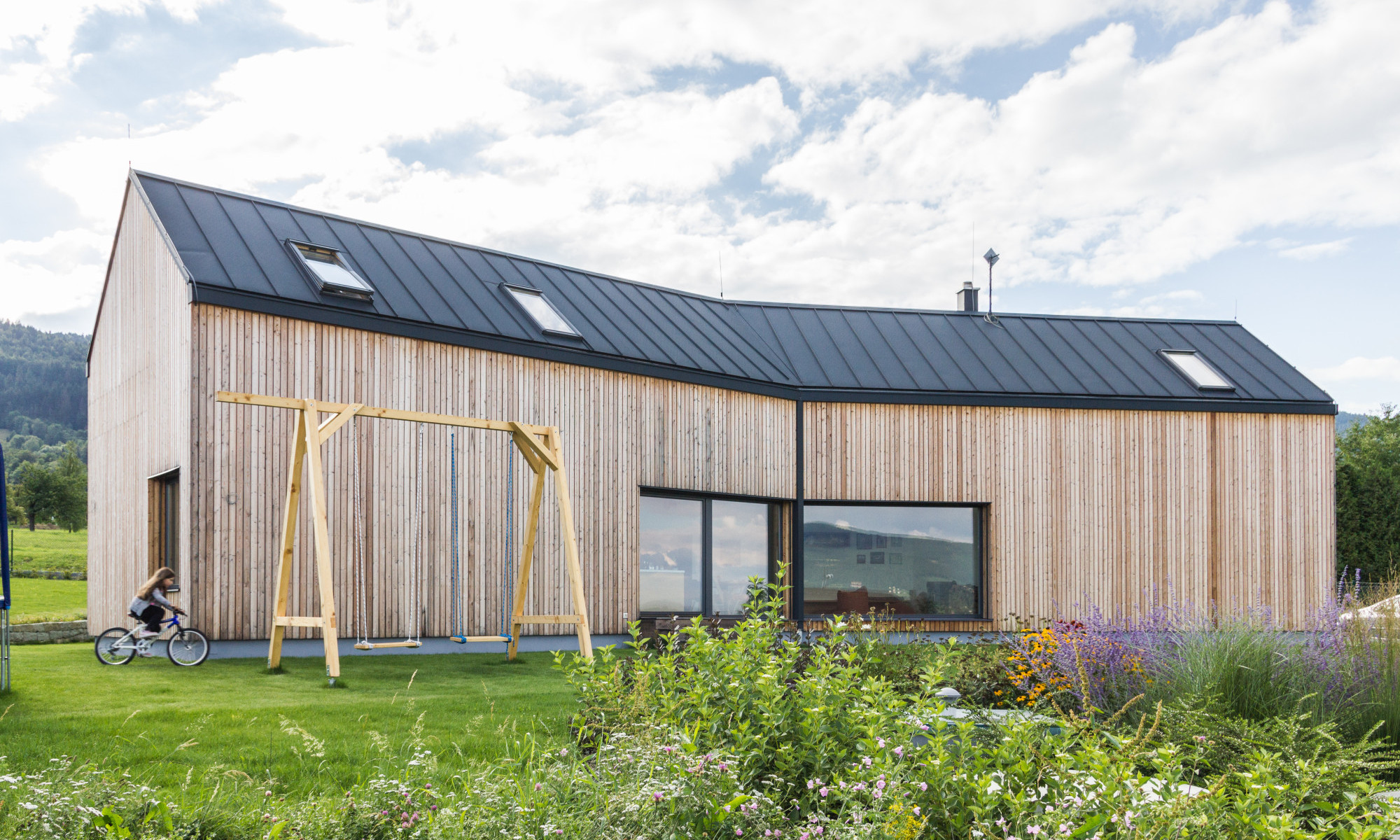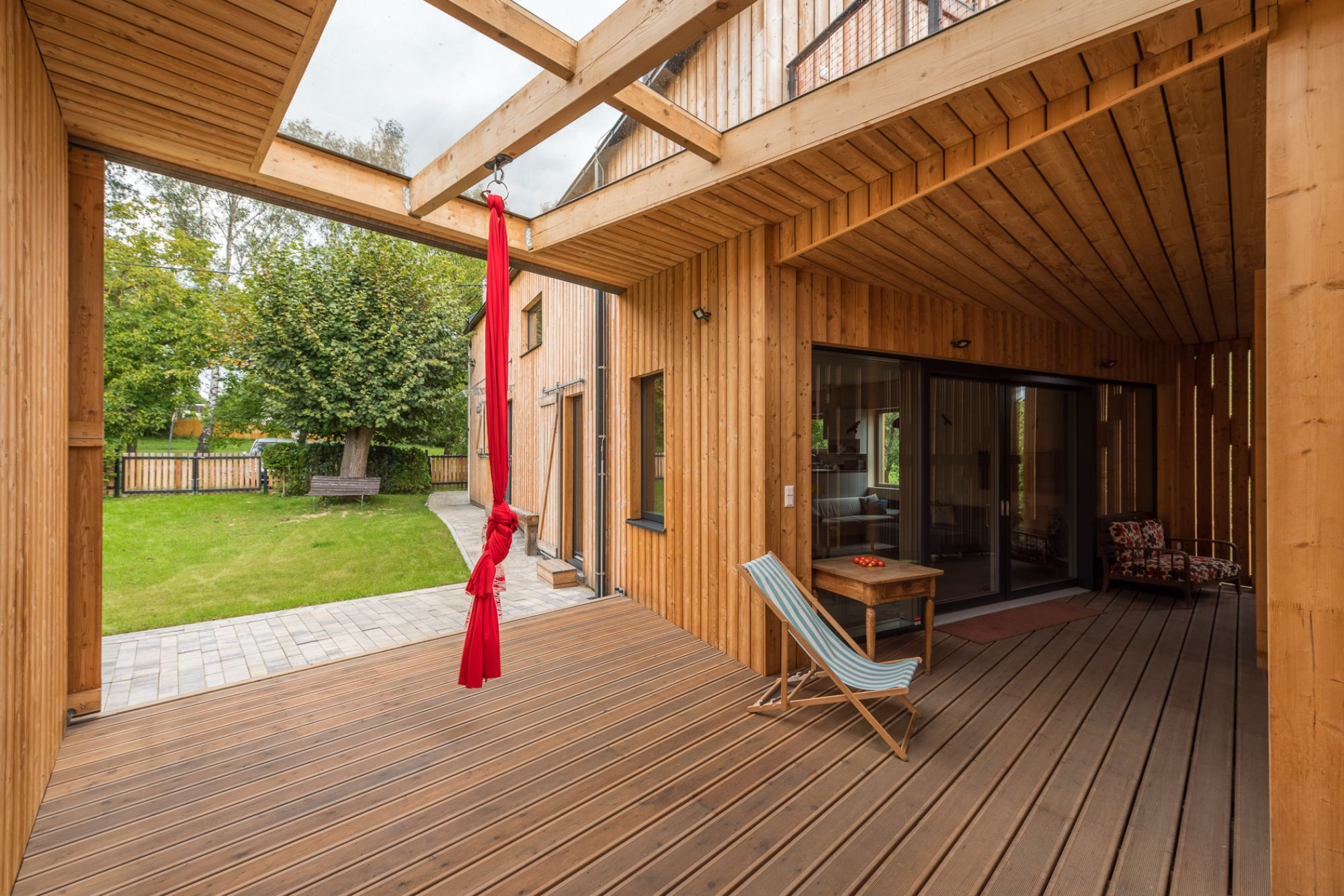 Download architectural concepts from VESPER HOMES
Let us send you the PDF file with conceptual houses from our architects by email.