Under the walnut tree
The house around a walnut tree - Save private Walnut
Of course this house was beautifuly designed by very skilled architector, but something else got imprinted into the DNA. That something else was a mighty walnut tree and its sanctity. This guy was constantly standing in a way. Everywhere. So many times you could hear "get the chainsaw!" under some stressed situation. Sometimes it was a matter of some negotiation and peace making, other times there was a need to use a super crane for building bridges. Anyway the walnut tree became a part of the team and life too. And as you can see today, the walnut tree is enjoying its full health and grandeur and we are very happy with this accomplishment.

Area
170 m2

Architect
Ing. arch. Karel Hašek

Disposition
5+kk

Documents preparation
8 weeks

Production time
5 weeks

Construction time
8 weeks
Materials
Timber facade - VESPER HOMES style
Vertical battens cladding of walls and a building envelope. The size, the type and the material of the cladding has been developed by our team for maintenance-free facades of VESPER HOMES.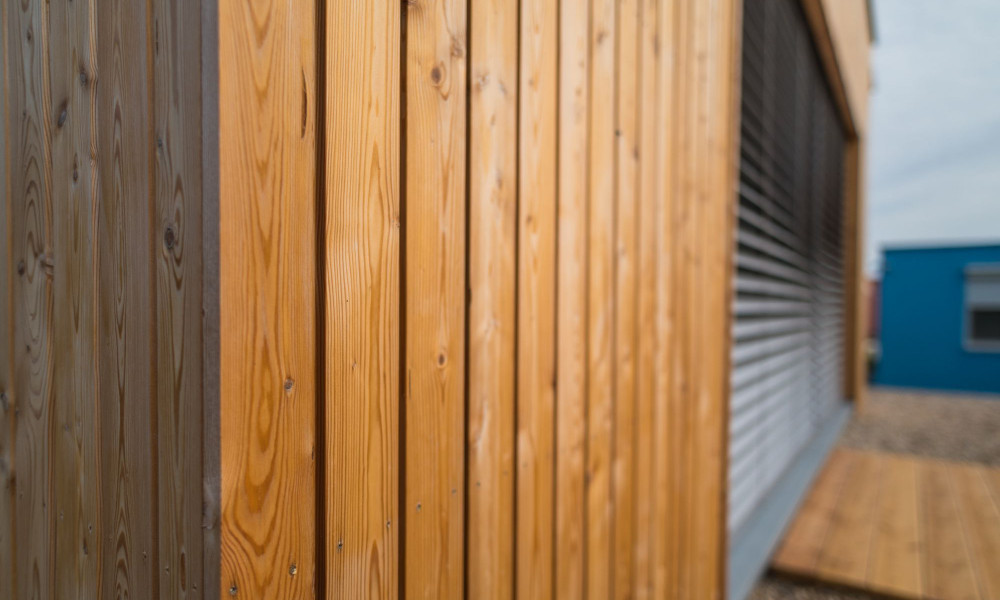 Interior decorating, concrete screed
Painting, decorating, concrete screed, stucco are all the possibilities for the interior's finish. It only depends on Your taste and Your choice of the materials for Your daily contact.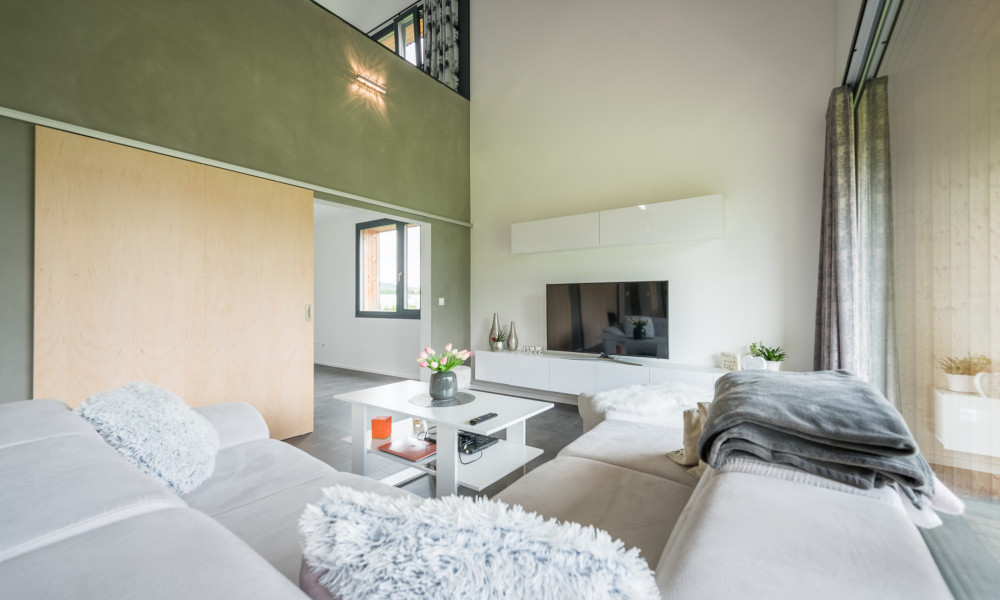 Wooden-aluminum window
This type of filling the holes in VESPER HOMES' projects is the most favourite one. An elegant wood from the interior and a maintanance free aluminum casing from the exterior. Simply the windows for good. #youwant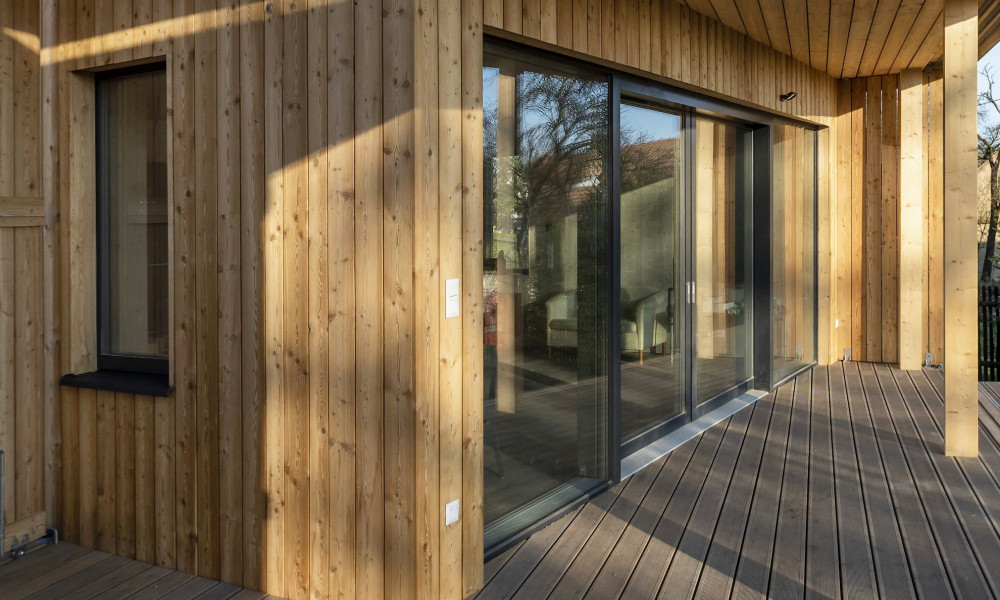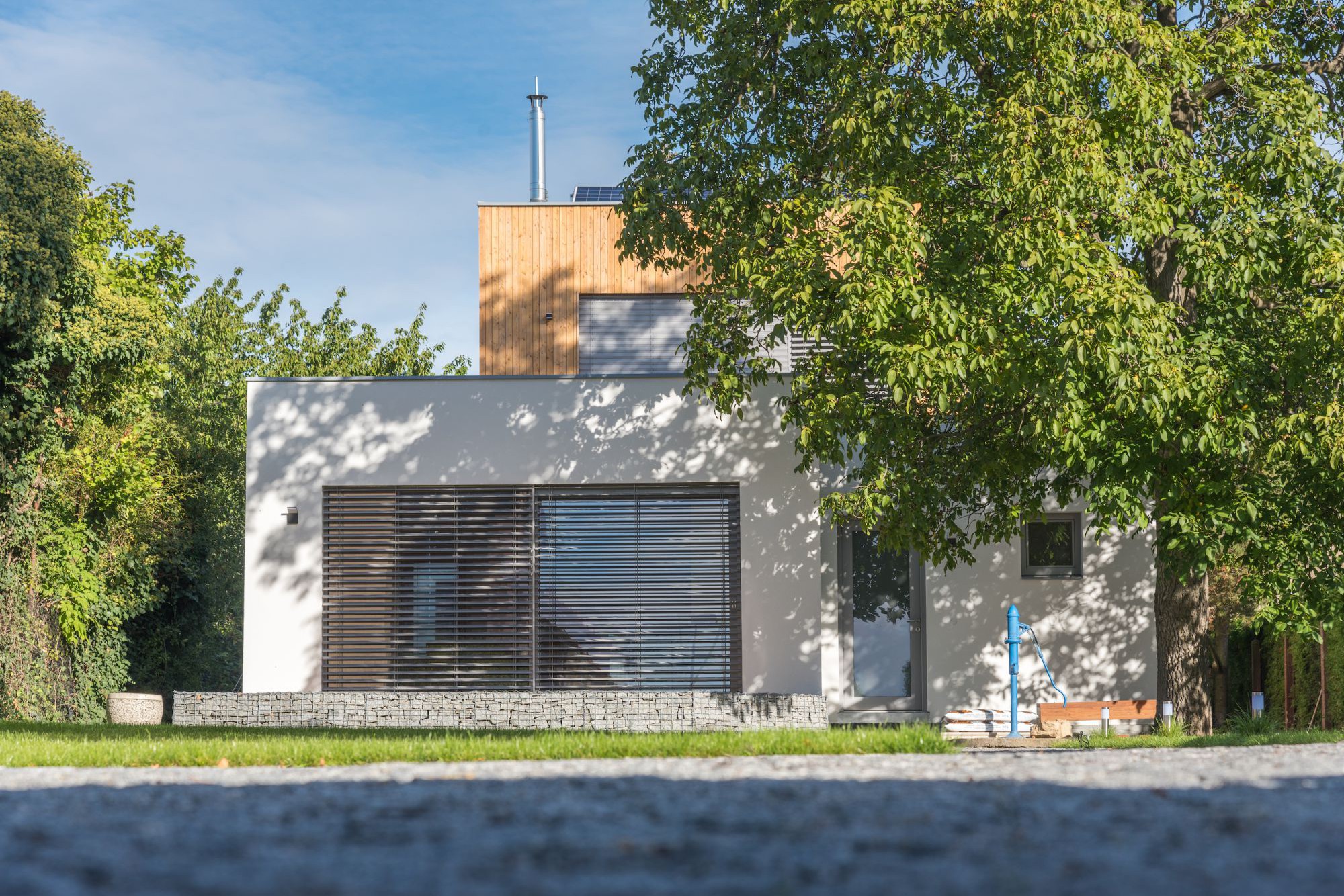 Download architectural concepts from VESPER HOMES
Let us send you the PDF file with conceptual houses from our architects by email.