For most of us, the project of building a family home is the greatest investment in our life. There is always more than one way to do it.
# 1 Option 1 - More partners with non-guaranteed result
You are collaborating with multiple people in this choice. Each of them has a great impact on the overall success of the project. First You need to locate, select and link together all parties involved. Then You need to coordinate and keep everyone well informed throughout. Not to mention the number of contractual relationships and your obligations arising from it. You are fully responsible for all the risks arising from the choice.
Each partner has a separate door: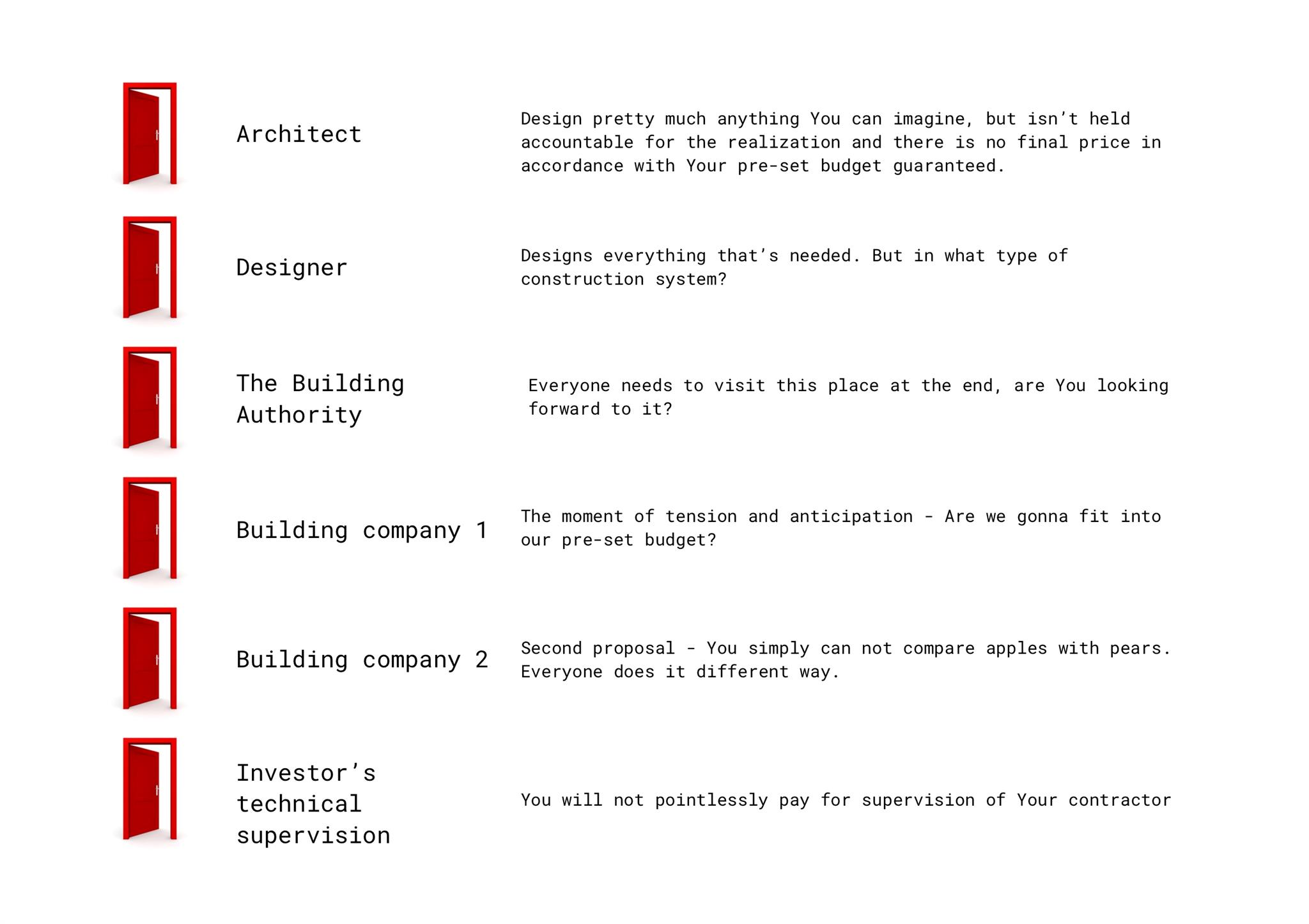 This procedure has several risk factors that need to be highlighted: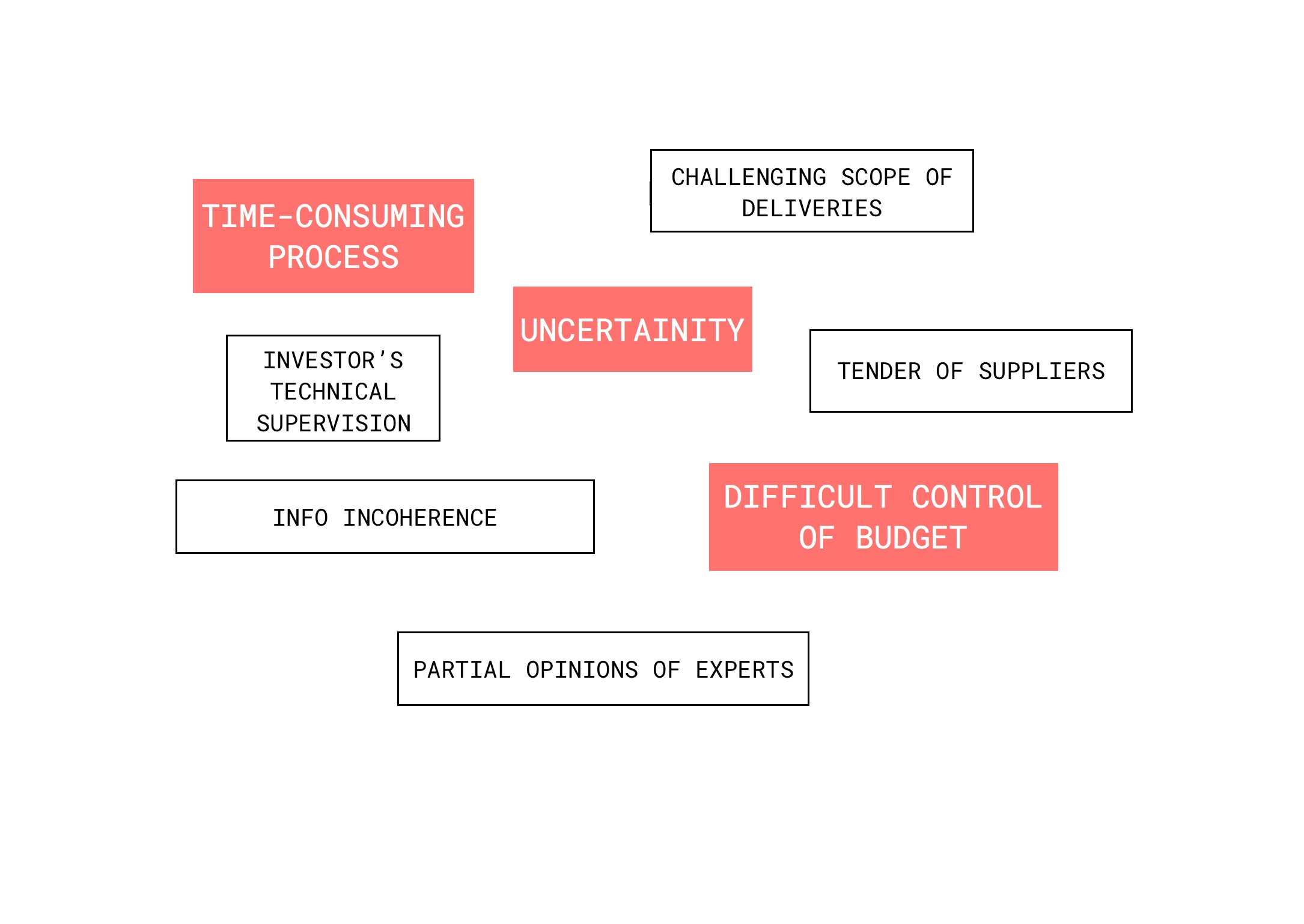 # 2 Option Two - Only one partner for everything, comfortably
There is only one door behind which everything will be solved - the door from VESPER HOMES. You won't have to look for an architect or a designer. You won't have to deal with ever so pleasant authorities and demanding suppliers, which you need to check-up on with some paid technical supervision.
Just open that one door with VESPER HOMES behind: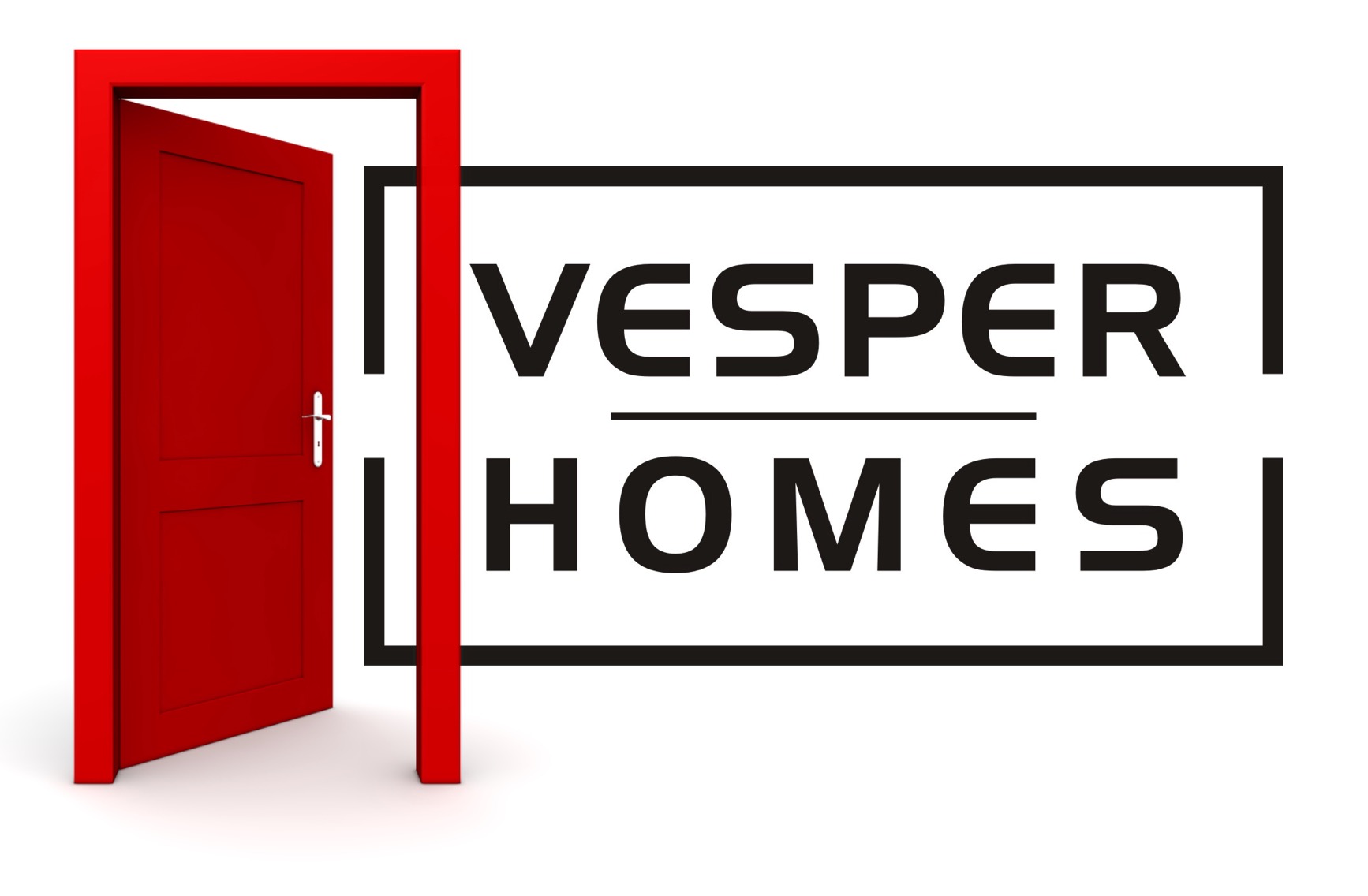 VESPER HOMES takes care of everything You need and also runs the whole project from the very start to its successful finish. VESPER has: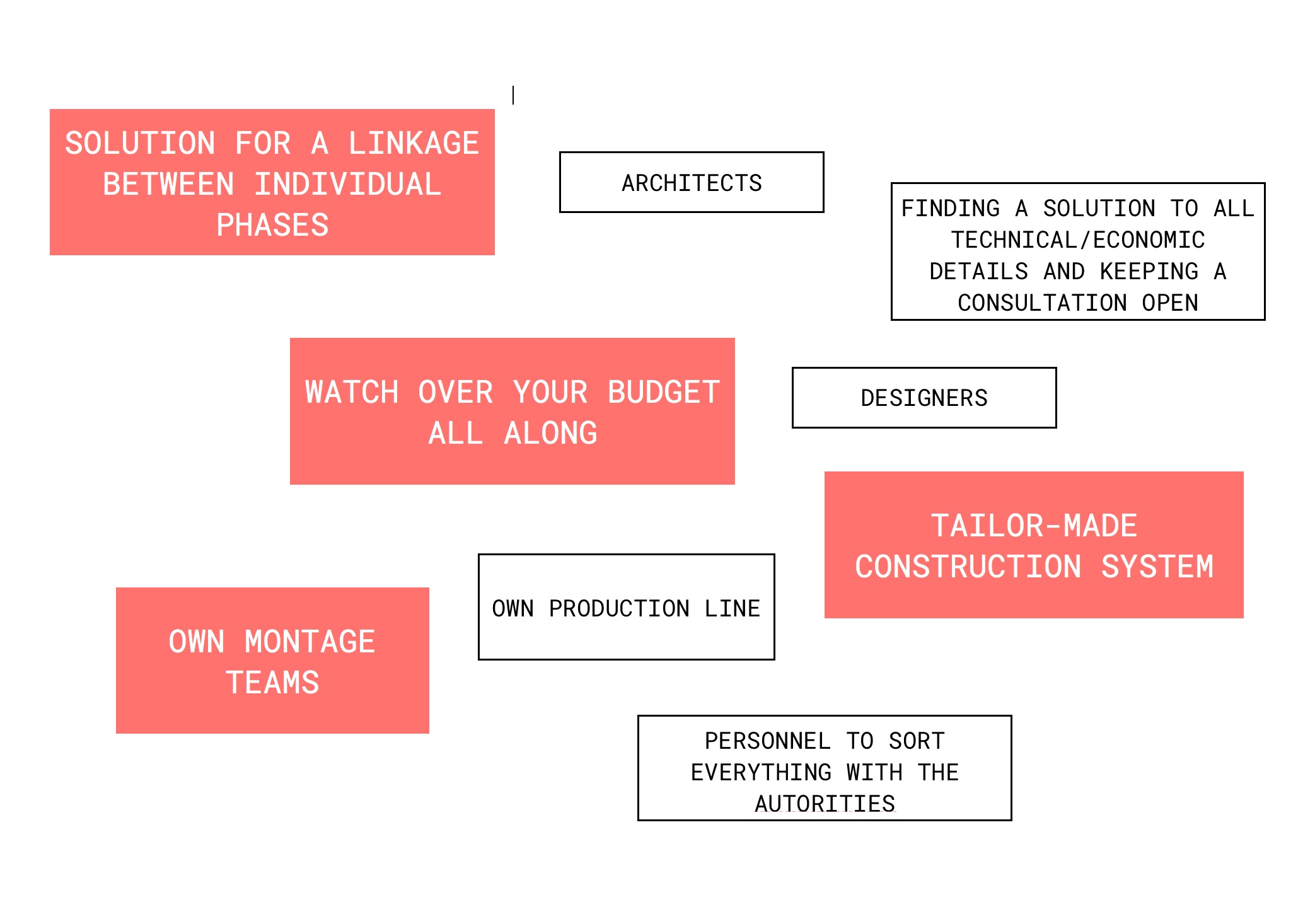 So what will You do to begin?
Just open one door - door from VESPER HOMES.
The next door will be the door from your home.